about a month ago
our church
did an outreach at the
university of northern

alabama
. it was amazing! a bunch of the youth/college "kids" did a stomp routine, and many people shared their testimonies. it was so awesome to watch God move & work through all of them! it had been raining all week but God answered our prayers & it held off for the outreach, then it started raining again when we were done (no joke). here are 10 of my favorite pics i took that day!
1. of course my favorite picture would be of my awesome husband bringing the Word! he always does an incredible job whenever he preaches!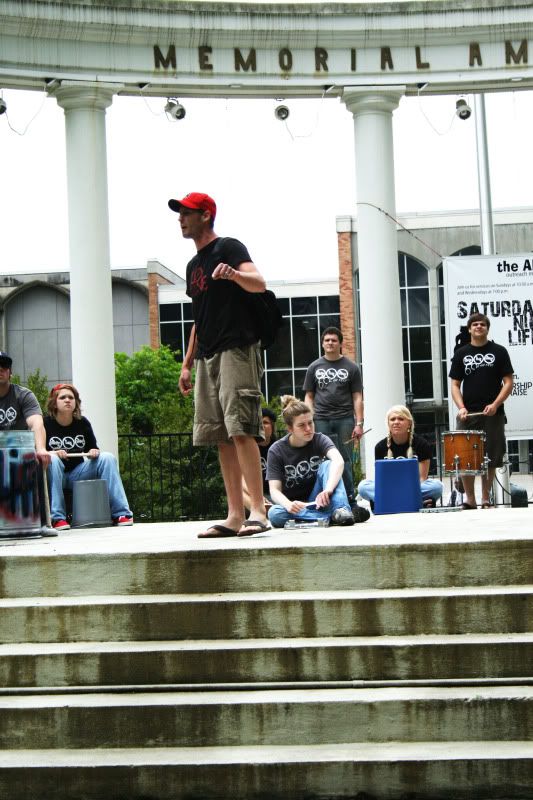 2. i just love the coloring in this shot of the stomp team all on the
amphitheater
stage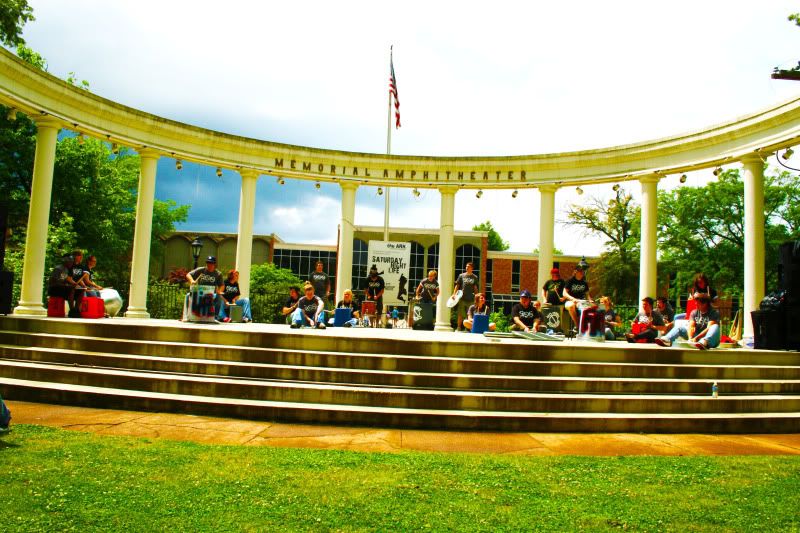 3. this is
sarah
. she's amazing. check out how high she's jumping in the first picture.
4. because it had been raining, it made for some incredible clouds
5.
algee
. 15 years old. anointed rapper/song writer. doing his thing here.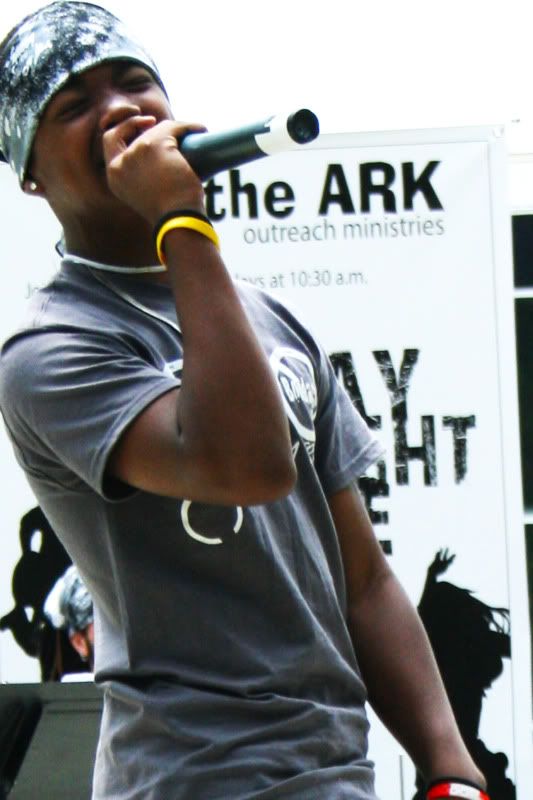 6. matt doing the matt dance like nobody else can do!
7. josh has such a tender heart and open ear to the Lord, not to mention he can play the piano like nobody's business. i love this guy.
8. we're all about girl's sharing God's heart too
9. ben. another tender spirit. him and kaiti (above) will be getting married next year!
10. we were thankful for the crowd that showed up and stayed, along with all of those who stopped & listened. God brought who needed to be there to us! the random stroller in the middle would be mine ;) we'll be going back in the fall when school starts up again and are so stoked!