steven curtis chapman sings a song:
i can see the fingerprints of God, when i look at you
i can see the fingerprints of God, & i know it's true
you're a masterpiece that all creation quietly applauds
and you're covered with the fingerprints of God
once again i'm choosing to join beki's fingerprint friday. take a minute & think about where you see God's fingerprints- in anything! then let me & beki know if you blog about it, or read other fingerprints at
her site
:)
the "super e's"
erica & erin
she doesn't have a blog or i would make her name bold with a link in it.
hint hint cough cough
i know you read this
we've been friends since 1993, "best friends" since 1994 (when we had really awesome bangs)
long lasting friendships are
such
a blessing
and very rare
we've been through a lot together
like summers full of ministry at
mis
sionette's
camp
or the ups & downs, heartbreaks & triumphs,
every cool kid had one of these pics taken high school years
we left for ministry school at the same time.
her to
clearwater
, florida
me to
rockford
, illinois
what we
thought
were worlds away
(little did we know...)
she was in my wedding
because, well, that's what best friends do
we're the kind of friends that probably bug some people
we have
too many
inside jokes
like the super e's
hehahehaheha
or the hook man
peaches, plums, & alfalfa
shhhhhhhhhhhh i'm trying to sleep
and our newest one
G.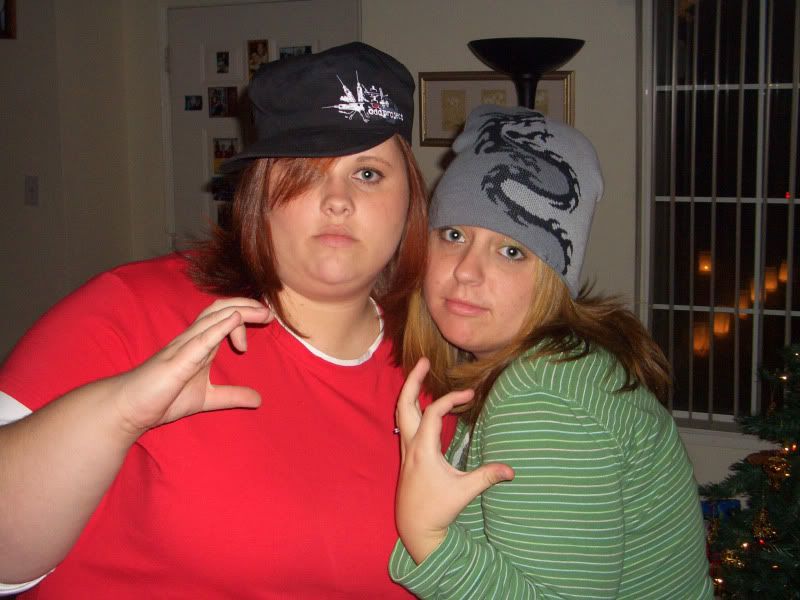 we've been growing up
life has been changing all around us
she even lived in ireland for a year & a half
i moved to alabama
she's going to school full time
i'm a wife & mother of 2 kids
yet through it all, our friendship is still intact
(warning, this is my favorite picture of us. ever.)
and why do i blog about her today?
because she came to visit me!!!
that's what best friends do, too
spend their own money to fly from cali to bama
to spend time with me
and see my kids
i know our friendship is rare
not many people are blessed with one like ours
i love her & am thankful for her friendship
she has
always
been there for me.
even in the suckiest times of life
we can be honest. brutally honest.
and still love each other
she's a blessing from God, with His fingerprints all over her!