once of my favorite sites,
i heart faces
, is having a fun category this week- a vacation story in photos! this week it is not a contest but just a fun way to share & blog about some of our best memories. since i never got a chance to blog about our trip back home to california last fall, i figured this the perfect opportunity! i hope you enjoy, feel free to leave comments or check out
the i heart faces site
for other awesome vacations!
*warning: this post
contains many pictures, which is why i made several of them into collages. c
licking
on any picture will make it larger
last fall my parents flew sean & i out to california for a 4 week long visit. for those of you who don't know i was born & raised in cali but my husband & i moved our family to alabama in dec of 2006. i was about 20 weeks pregnant with nolan and literally found out we were having a boy 2 days before we left! dathan was not able to go but ended up surprising me half way through the trip & joining us! it was one of the best surprises of my life, i had NO CLUE it was coming!
so the trip started out with a visit to the
pumpkin pa
tch
(it actually almost burned down a couple years ago in one of the infamous "california wildfires" but they were able to restore a lot of it!)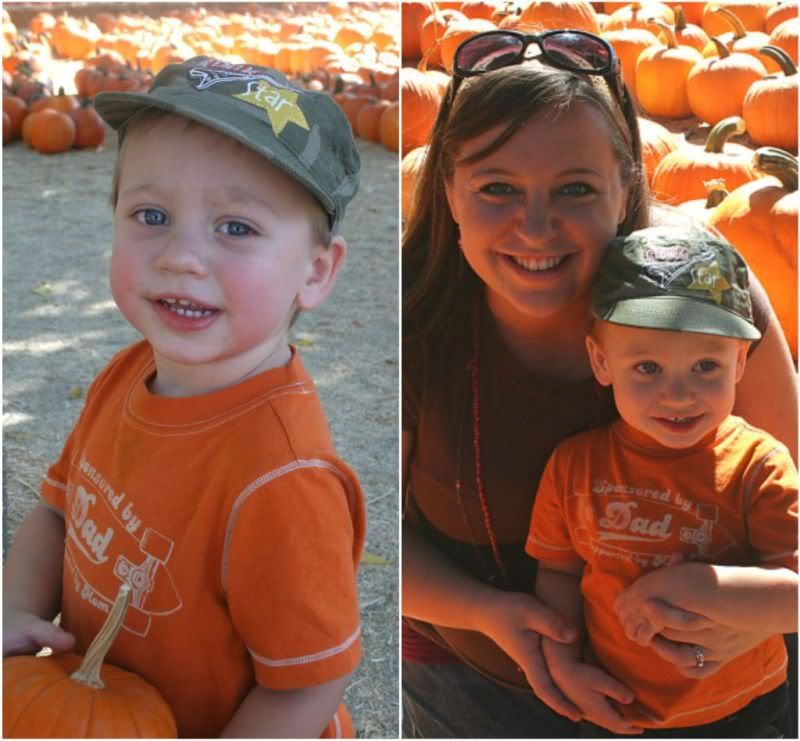 and what is a trip to the pumpkin patch without a happy dance in the dirt/hay??
my dad is a
california highway patrolman
, or chp. we had a little "field trip" one day where sean & my best friend lyndsey's daughter kaylie got to look at the car. sean LOVED it. he's such a boy.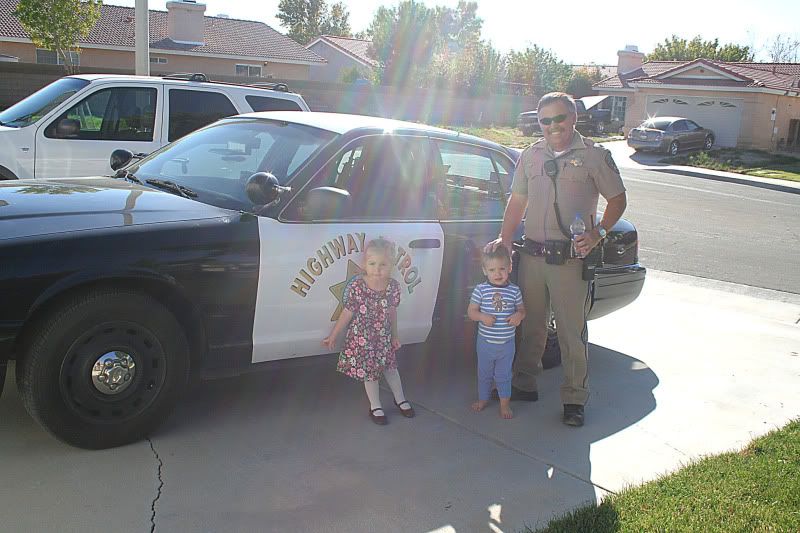 halloween also came & went while we were in cali. so sean dressed up as a puppy and we headed off to my
home church
for their family festival. sean had a blast "playing" all the carnival games to get his candy.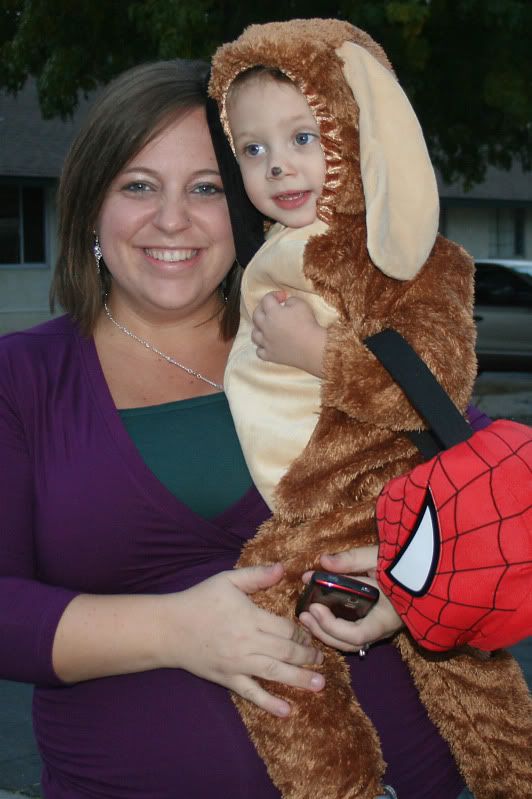 dathan came mid-way through the trip. right after he got there we went with my parents & took sean to make his first
build a bear
and then probably the best part of the trip-
DISNEYLAND
!!!!! it was sean's first time and he had a blast! this first picture is probably one of my favorite pictures of sean ever!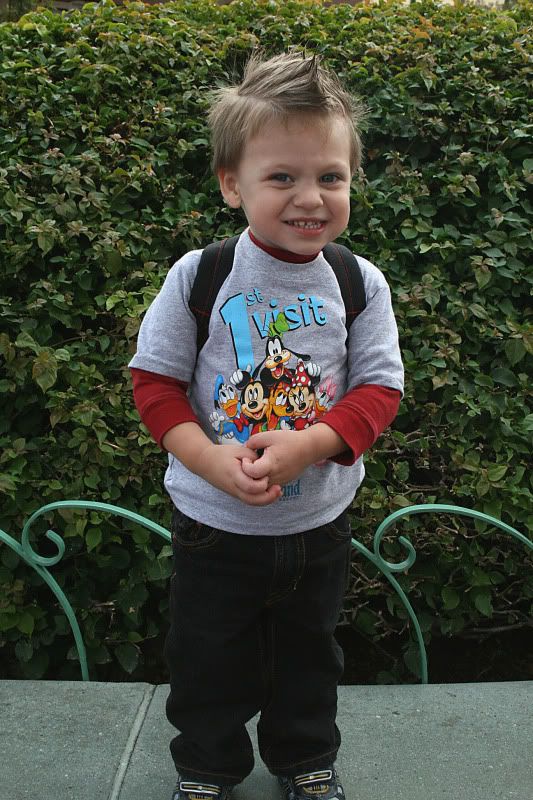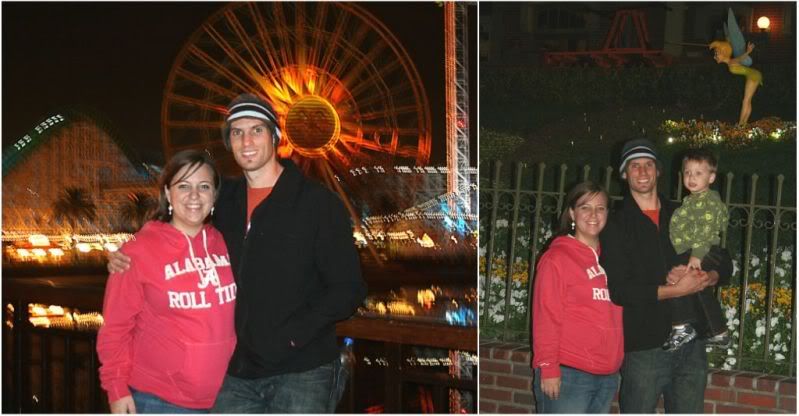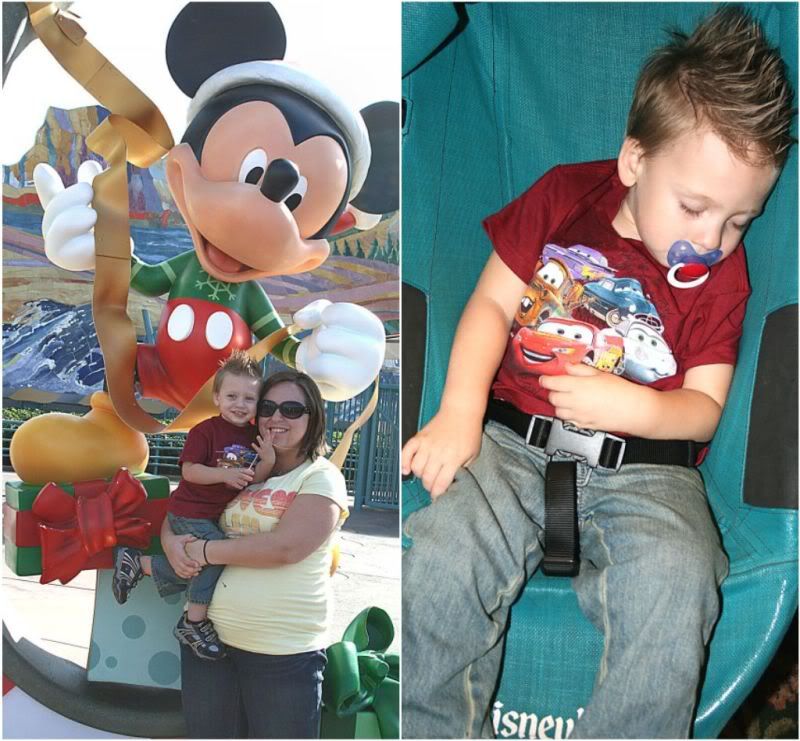 and i cannot forget that my good friend
amanda
took me to go see
carrie underwood
in concert! we had SO much fun and carrie was amazing live!! if you look very closely behind us, you can see her on stage ;)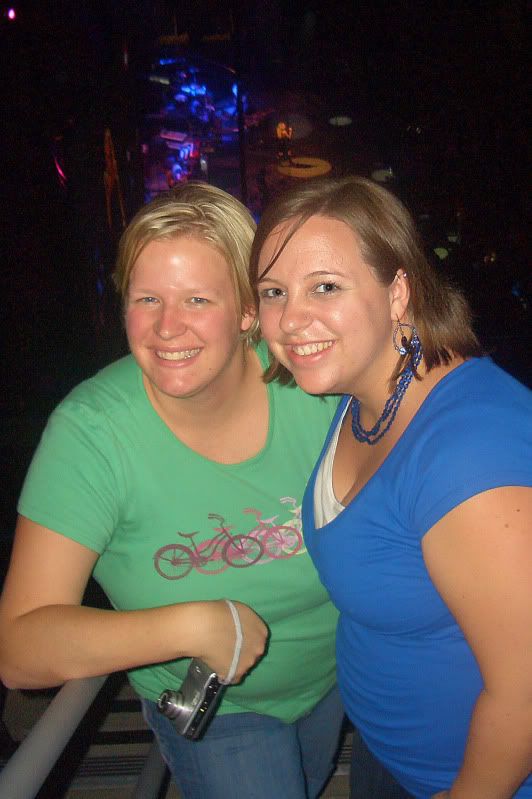 it was such a fun trip! we have to make the most of our time with my parents since we all live so far away. sean still remembers and talks about his trip on the airplane to see memaw, papa, & disneyland in california :)