the tuesday after labor day was our last day at the beach. in fact, it was our travel day so we were only at the beach for a little bit. we headed over to the pier (actually
under
the pier) to have a photo shoot. i took the other two families' pics, then posed my family & handed my camera over.
my favorite family pictures can be found in
this post
. or you can just look at my header :)
here are some more of my favorites!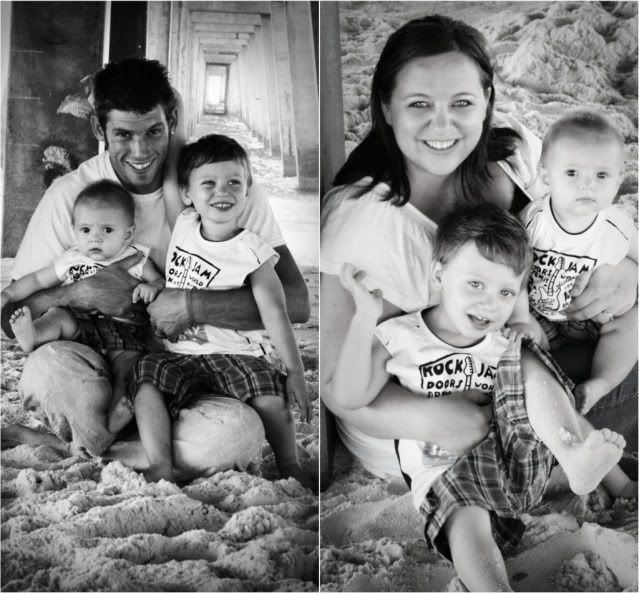 here are our sweet friends gary, christie, and bethany. i keep teasing christie that she looks like a supermodel with her long hair blowing in the wind :)


and here are our other friends- jamie, heather, kelsie & elana. how cute are they? we have already arranged a marriage between elana and sean :)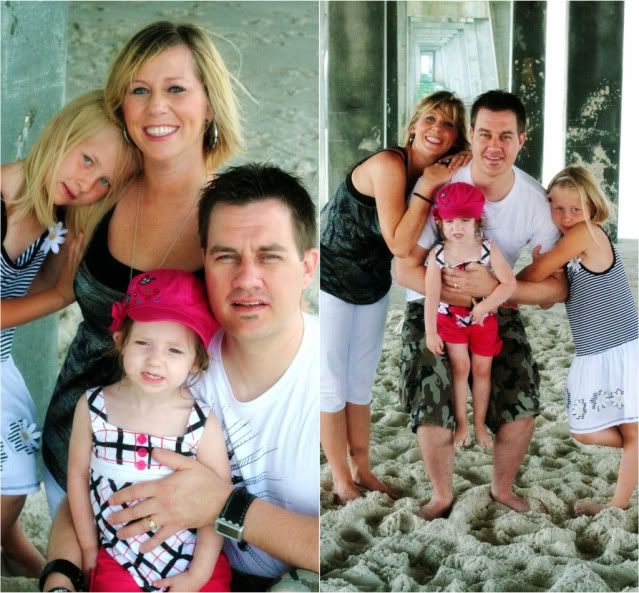 after our photo shoot we all headed to
the warf
to look around, then we all went different ways. we went to
lamberts
to eat, since dathan had never eaten there (i've been to one in missouri and to this one in foley one other time). i wish i had taken my nice camera in because it is so fun inside, but i didn't, so these pics will have to do :)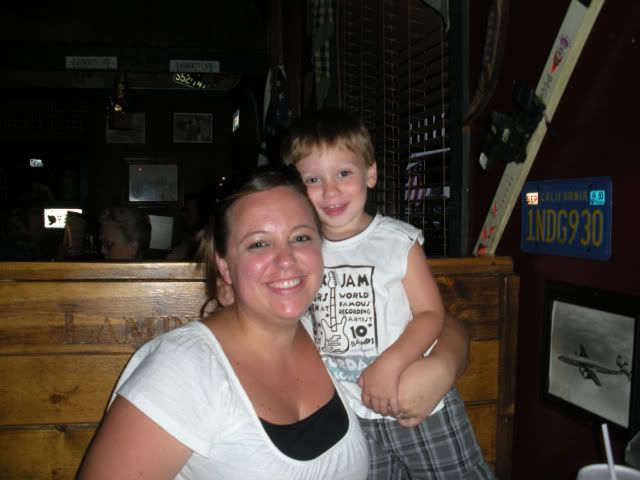 that atmosphere is so fun! a guy walks around every so often with fresh rolls right out of the oven. if you want one you raise your hand and he throws it across the room to you. and the food is delicious! good old fashioned country cookin'! not only that, but the portion sizes are HUGE. my salad i ordered lasted about 4 meals!

after lamberts we headed back to
the outlet mall
to walk off our lunch & let sean get out some energy in the playground before heading home. then we got on the road for our 6 hour drive. we had such a fun vacation and can't wait to do it again next year!
wedding pictures are finally up on my photography site! if you haven't seen them yet,

head over there

and check them out! :)