our third day was labor day, and it was wonderful because everyone seemed to have left town that day and we had the beach mostly to ourselves :) not to mention the weather was great for the majority of the day!

i tried to take some brothers pictures in the cute swim trunks my mom sent them. this is the best pic of the bunch. the water was calling sean to play in it and the sand was calling nolan to eat it. it was just too distracting for posed pictures, silly me ;)

this was our makeshift sunshade for nolan. it was a kiddie pool on clearance for $7 and let me tell you it was worth every penny! it kept him out of (eating the) sand, gave him a place to nap, and we just rotated it as the sun moved to keep him in the shade. he spent probably 3 hours of the afternoon napping like this.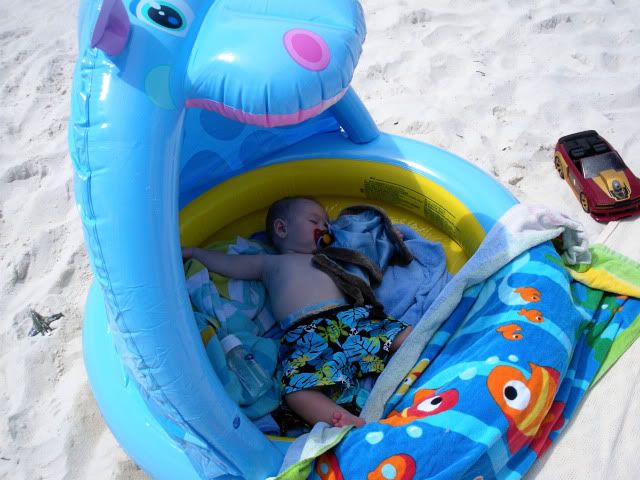 this year sean had no fear when it came to playing in the waves. dathan and i both loved that he enjoyed it so much, but i'm pretty sure dathan had more fun than i did splashing in the water with sean!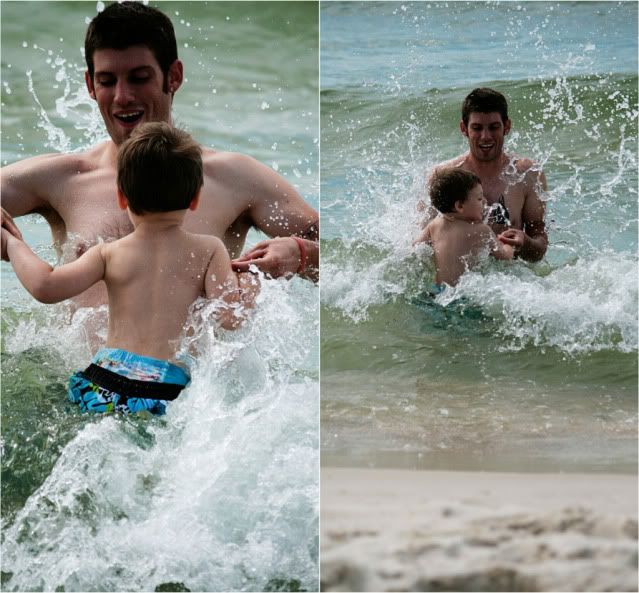 we headed inside that afternoon to take everyone's family pictures before dinner, but lo and behold as soon as we were all ready it started to downpour. so, we scratched the picture idea and just headed to dinner.
we went to
lulu's
for dinner. it was such a fun place with a laid back atmosphere. while we waited to be seated we had a ton of fun with these big chairs
little boy, big chair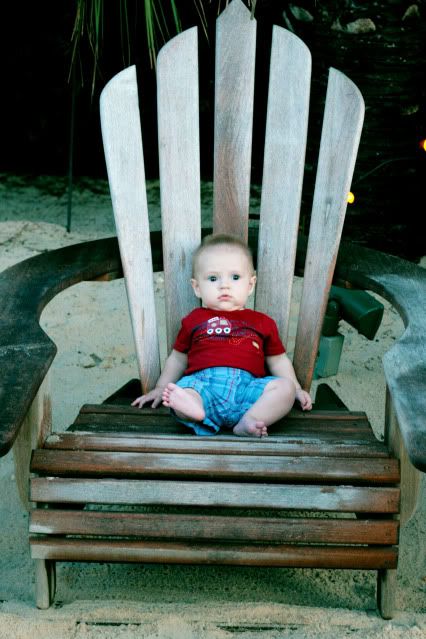 sean is now "much too old" to sit in the same chair as me for a picture ;)

all the kiddos, including nolan who was knocked out. my handy husband rigged the umbrella stroller to hold the carrier. it looked funny but it was sturdy and worked great! ha!


here are some cute pics i got of all the pretty little ladies