the second day we were in gulf shores started out beautiful. it was so wonderful to wake up to the ocean right outside our room. the kids were so cute to run out on the balcony, still in their pj's, and watch the water (you'll have to excuse the quality of these pics, apparently this day i only took pics w/ my point & shoot)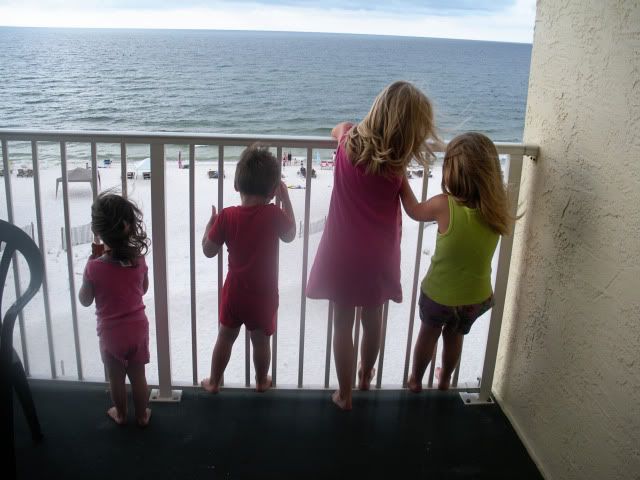 it started pouring so we decided to head over to the
mellow mushroom
to eat and then to the
foley
outlet mall
to do some shopping. it was a great idea, in theory, but the place was so crowded it was insane! at least we got some good deals :)
that afternoon we headed out to the beach to spend as much time as possible in the sun.
nolan
had his first experience in the ocean, and he was not a fan
LOL
we always joke about how
sean
&
elana
are going to get married when they grow up. this picture cracks me up because they look like a little dating couple!!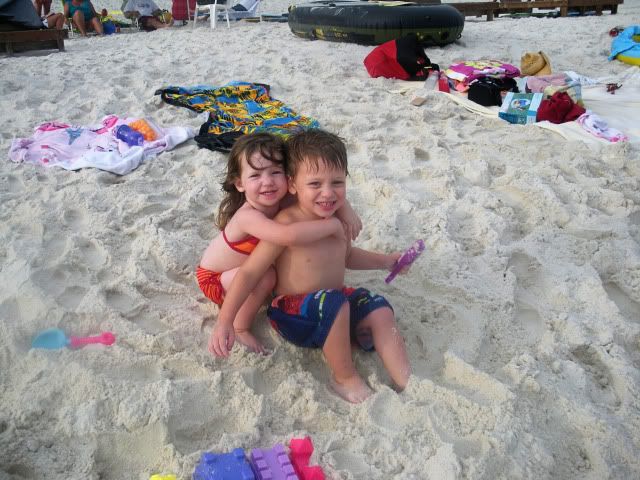 we stayed out at the beach until it got chilly and dark. we enjoyed a beautiful sunset then headed up to the room. i love that the sun doesn't set directly over the ocean, like it does in
california
(where i was raised).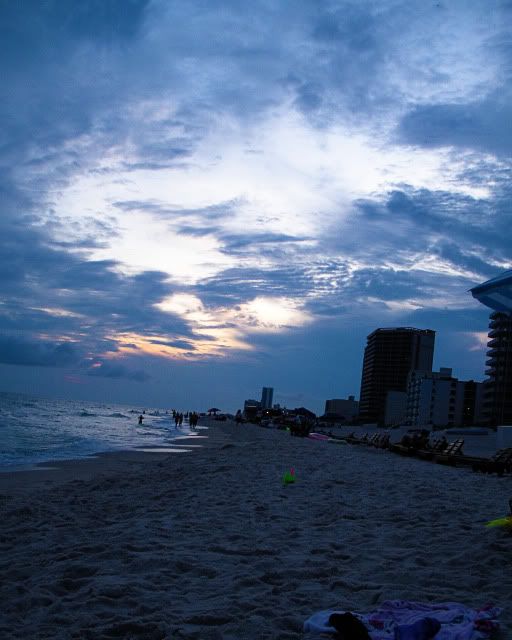 after we all showered & changed we headed over to a local
souvenir
shop, basically because the
entrance
was this huge shark mouth
sean was being silly and tried on this hat


we were all pooped by bedtime. as i was sneaking out onto the balcony to have a quiet time after everyone fell asleep i caught this sweet moment. sean had fallen asleep with his hand on his daddy. too cute!