wait... what? it was over 3 weeks ago?? ok so i am a little behind.
i really don't have an excuse. i mean i am trying to take care of an almost 3 year old who is in the middle of potty training, along with a 3 month old who is teething (yes. seriously. at 3 months). i also had to spend some time with my
best friend from california
who was visiting, because it would've been rude not to! and i also started
college
(yep... at 26... just now starting school). and i need to keep the house cleaned, bills caught up with, dinners made, etc. although 99% of the time i'd rather blog than do the latter ;)
all that said, i'm just now blogging about our fabulous memorial day. and if it wasn't fabulous, i wouldn't blog about it. but it was, and i have some beautiful pictures to show for it. we are blessed with the best friends in the world!
jamie & heather just moved into their new, beautiful house, so we all got together there. the guys grilled outside, the kids played in the water, & the gals sat in the air conditioned house and talked

after eating we all went for a walk. it was a beautiful day and in the neighborhood jamie & heather live in there's a private dock & boat launch into the tennessee river, which is where we headed. we managed to get a couple semi-decent family pictures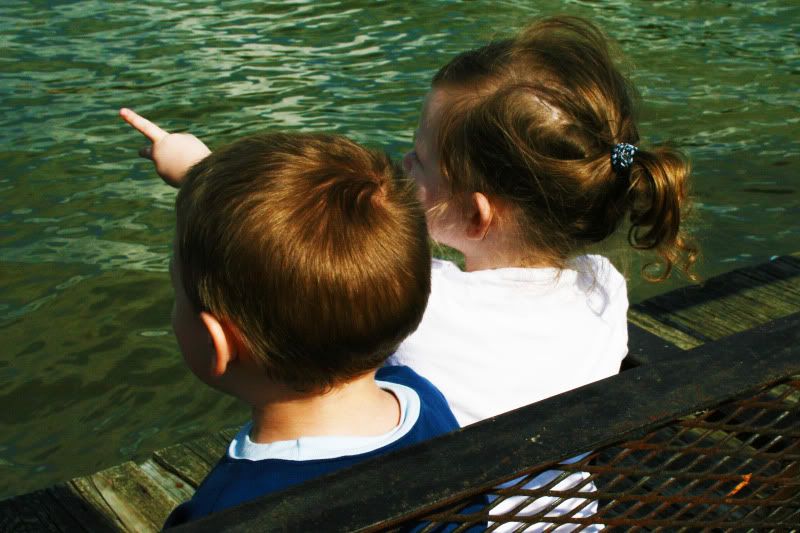 i love this picture of "uncle gary" and all the kids (minus nolan). they were loving watching all the boats, jet skis, & sea doos go by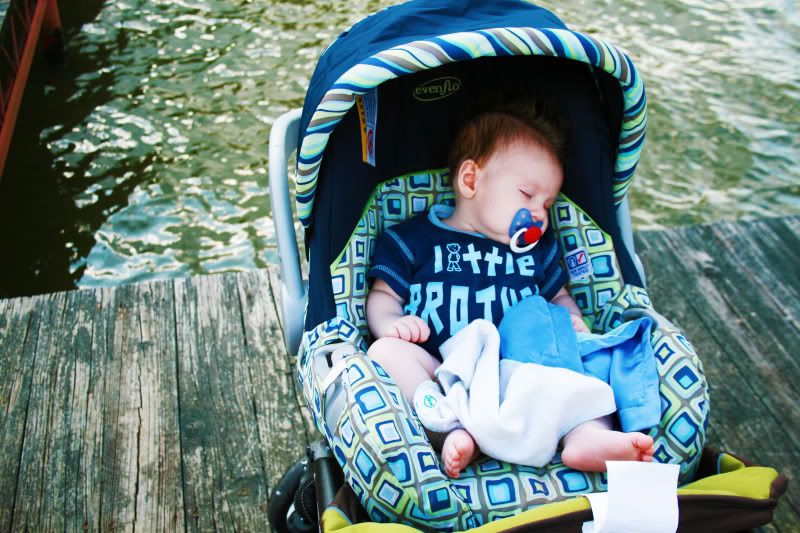 all the lovely ladies plus leann's niece who was visiting from ms (back- christie, me, leann, carol front- heather, leann's cousin)

this picture cracks me up. i love how the daddies are either pushing the strollers or holding the children and the mommies are taking pictures. that's how it should be!