There is a song by Steven Curtis Chapman that says:
I can see the fingerprints of god, When I look at you
I can see the fingerprints of god, And I know its true
Youre a masterpiece, That all creation quietly applauds
And you're covered with the fingerprints of god


where do you see God's fingerprints? is it in His creation? in your family? your friends? whatever it is you can join in
beki's
fun by blogging about it, then let me and beki know, or just check out other fingerprints at her page!
today is my dad's birthday, so of course i see God's fingerprints in his life! my dad is one of the hardest working men i know (besides my husband of course). last week he retired after 29 years as a
california highway patrolman
(chp). he worked hard protecting california (as well as all the "important" people who visited california- like presidents clinton, bush, & obama). not only that, but him & my mom are the directors of their church's
royal family kids camp
(rfkc) which is a camp for abused and neglected children. in fact, he is spending his birthday folding shirts & cutting name tags for camp which starts on monday :) being the man of God he is played a role in me being who i am today, and i am thankful! he's the kind of man that my huband says he is one of his heroes. happy birthday dad! this first picture is the one taken when he entered into the chp academy haha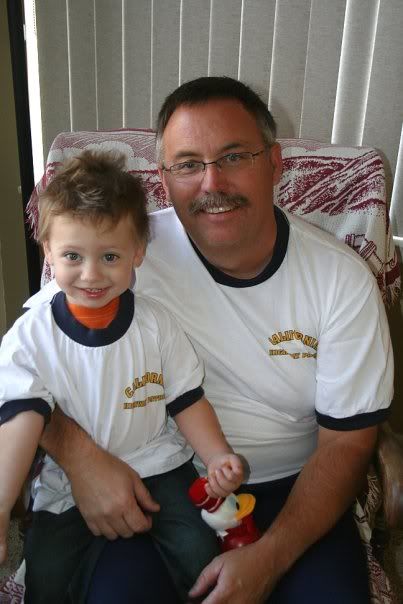 also, i cannot blog about the goodness of God and where i see Him without publicly acknowleding that He is a healing and good good Father. 13 years ago (which was half my life ago since i am 26) today i fell off a
zip line
in between 18-20 feet and landed on the ground. i fractured 2 vertebrate and was very seriously injured. but because of God i was only in the hospital a few days, had to wear a back brace for a couple months, and couldn't play sports for a year- that is it! praise God, it could have been so much worse! yes, i know, what a fabulous birthday present to give my dad, right??