growing up as a little girl i dreamed about being a wife and a mommy. i could not wait until it was my turn to fall in love and then have kids. i had my "list" of what i was looking for in my husband, and prayed for the one God had for me. the person i found has far exceeded any prayers, any "lists," any preconceived ideas of who my husband and the father of my children was going to be. God gave me someone so amazing, i could not have hand picked the perfect husband out myself ;)


this is sean the day he was born, around his 1st bday, on his 2nd bday, & recently
as i have watched him raise our sons, i can't help but fall more in love with him. he is caring, patient, and loving. he will drop what he's doing to give 100% of his attention to the boys. he is thoughtful and fun, silly and funny, serious and stern. he works hard to provide for us, usually staying up late & getting up early to fit everything in his day that he needs to.


here are some sweet shots of him with nolan these last (almost) 4 months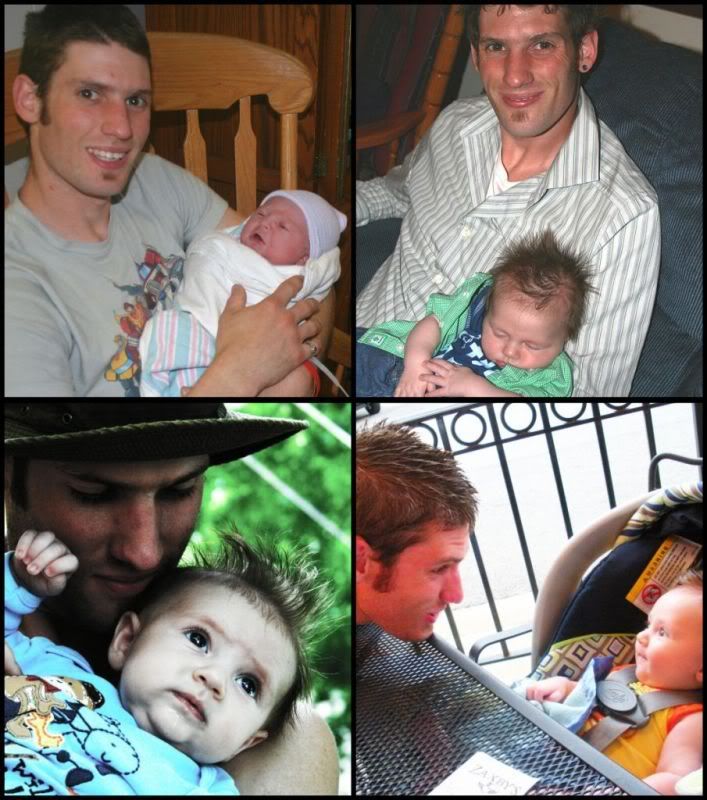 i am honored that the Lord has chosen such a strong man of God to be my husband and the father to our children. he is a prayer warrior, a student of the Word, a 'discipler,' and an absolutely incredible preacher! i am proud that he is the one my boys look up to, learn from, and can call their hero. he
is
a hero... a SUPER hero ;)
Happy Father's Day Dathan! I love you!!!!