this is my very first "10 on Tuesday" post so i just had to think of something clever, right? :) i have for you 10 reasons why you can't deny my boys are brothers. in every picture the one on the left is sean (my oldest) and the one on the right is nolan (my youngest). some of these made me laugh, hope you enjoy (you can click on any image to make it larger)!
1. first moment with mommy
2. with mommy & daddy (don't you just love the after-labor-swollen-face-no-makeup look all moms have in these type of pictures? lol)
3. my brother uncle timmy aka "uncle b" (what sean has named him). i'm glad he's changed hairstyles. i have pictures of both boys w/ my older brother but they weren't the same age so it just didn't have the same effect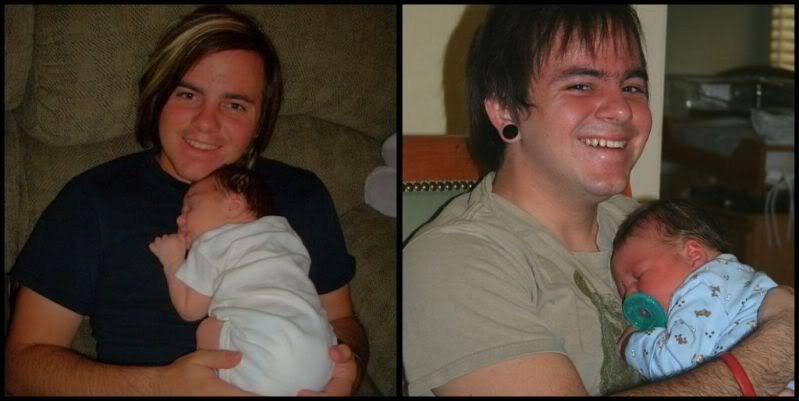 4. first bath at home
5. the "what do you think you are doing?" face
6. daddy's favorite thing to do to a sleeping baby while out to eat
7. enjoying a nice day outdoors in the carrier... frog legs and all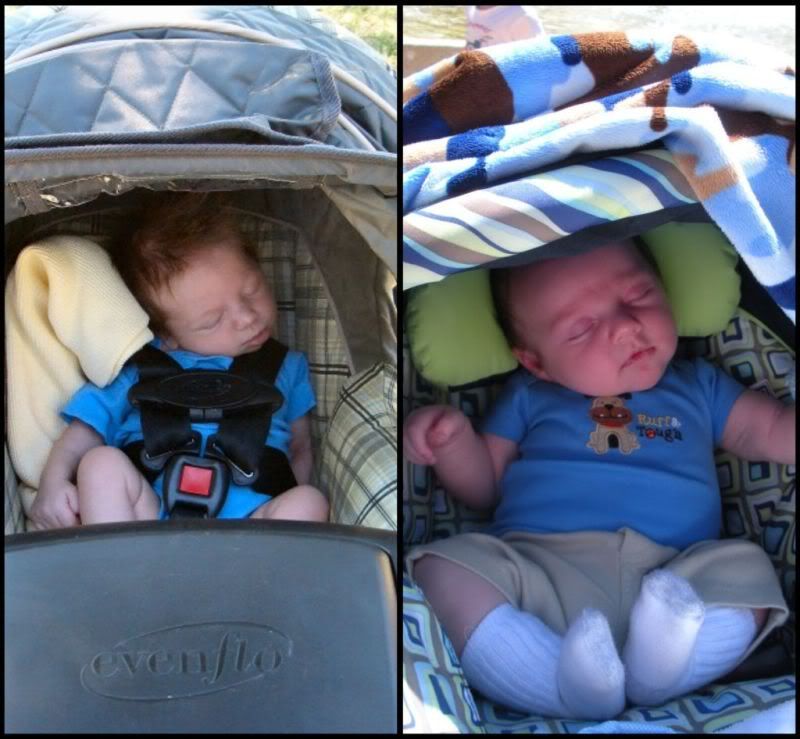 8. 2 month check up (although they look alike, you can see nolan is MUCH bigger then sean was at that age)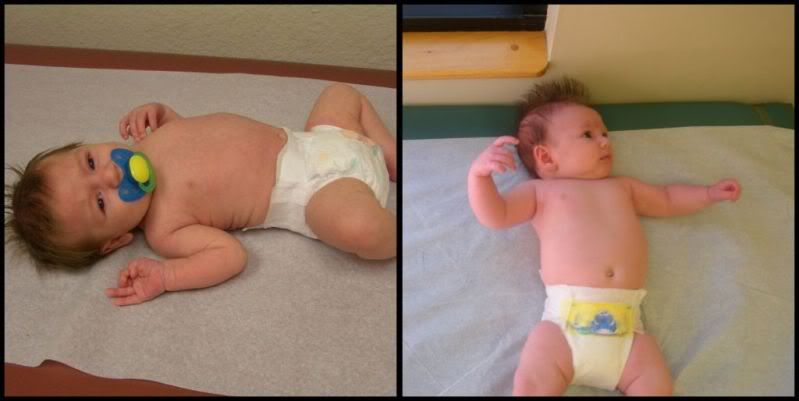 9. LOVING the fishies on the swing... they both absolutely love(d) the swing & watching the fish spin around. i am praising the Lord for the inventor of this swing!
10. and last but not least- the "biggest-eyes-ever-awesome-hair-we-just-woke-up" look... classic!