we had been really busy last week. i mean really busy. dathan was home all week working on our utility room addition. i was taking care of the boys, trying to organize our house (as we had to take everything out of the closets for this addition), and price a couple hundreds items to sell in the twice a year consignment sale (for babies, kids, & maternity).
so sunday we decided to do nothing, and stay out of the house as much as possible. we went to church, and then after church went to lunch with a couple other families from church who are great friends of ours. we ended up being at the restaurant for over 3 hours and had a great time! here is sean with his best friend elana (they posed themselves for this pic, might i add. all i did was take the camera out).
after lunch we came home and all 4 of us took a 2 hour nap! it was wonderful! when we woke up we went to books a million for some coffee. we also got to try out our new double stroller, the sit n stand deluxe, which we LOVE and are SO impressed with! we recommend it to anyone with a baby and a toddler!
yesterday i finally finished pricing all our items, and dropped them off with little time to spare at the store. we are selling a TON of stuff. i pray it all sells, what a blessing that would be!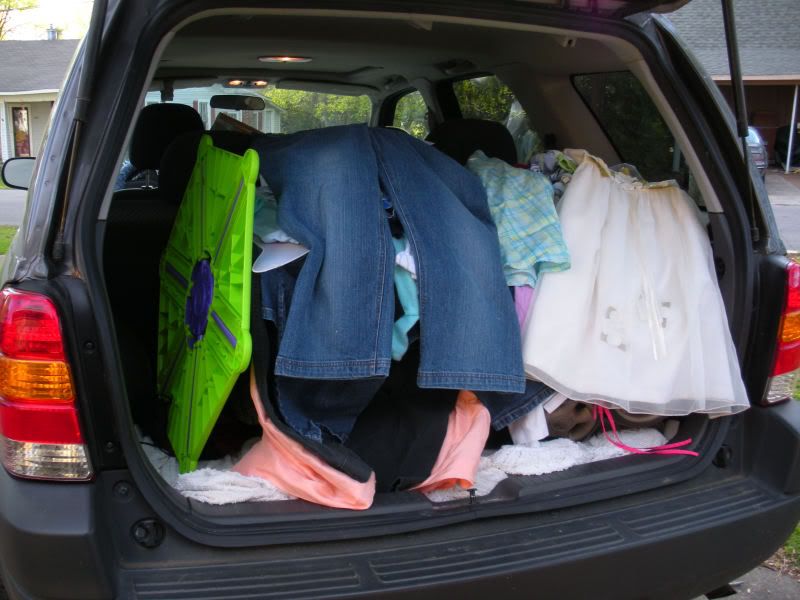 this is after i got there and unloaded all my clothes. no wonder it took me so long to price them (and this wasn't all, we also had a stroller, bouncy zebra thing, a large plastic tool bench, & a tub full of toys)!