my parents are here visiting and i am SO EXCITED :) we are having a blast and i really enjoy getting to spend time with them, as well as watching them spend quality time with my kids. in fact, today was their 30th wedding anniversary and they spent it playing at the splash pad with sean!

a few weeks before they came my mom found a cute river paddleboat called the
pickwick belle
online. she got us some tickets and we had such a fun time on the boat this past saturday. dathan's parents joined us as well so we had both sets of our parents there.

my parents boarding the boat w/ sean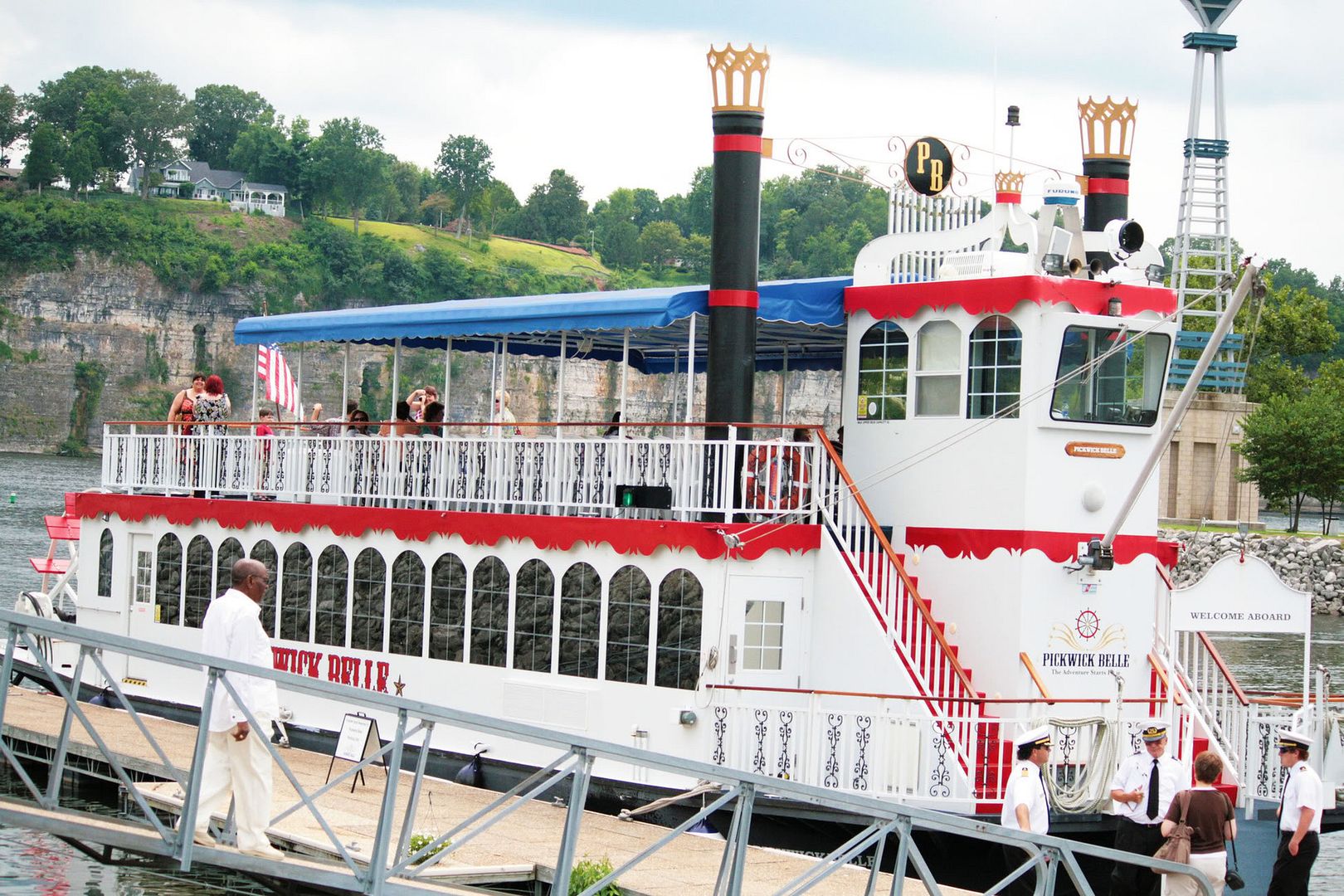 the boys had such a good time! nolan spent the first part of the ride sleeping & the second part as happy as can be! man i love his sweet little face! :)

i don't remember the last time i have loved a picture of me & dathan together (he always looks great & i never like how i look... typical girl LOL) but i think this is my new favorite!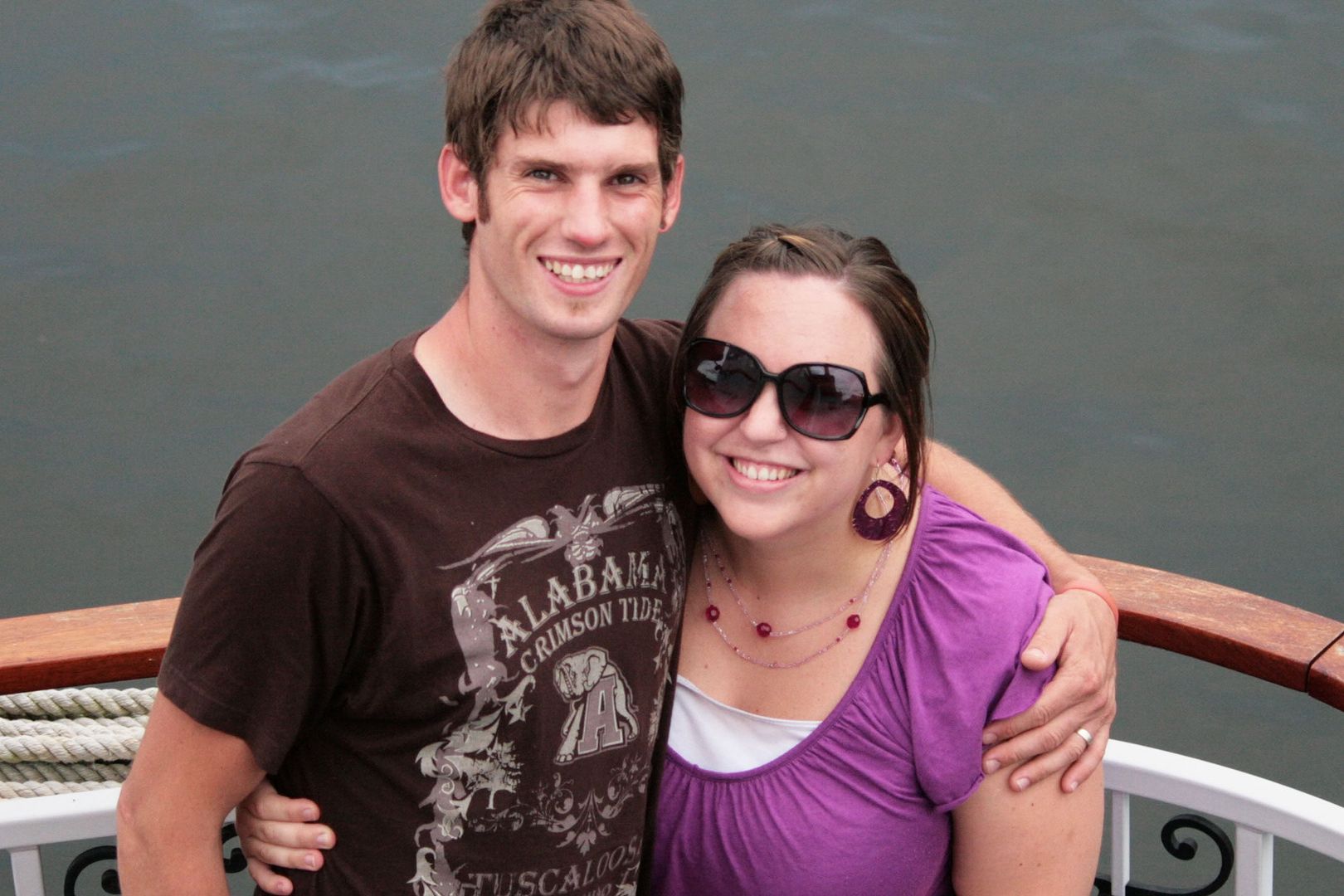 there is such beautiful scenery along the tennessee river, and it was fun to see it from the river and not from the road. the first pic in this collage is our favorite park to play at and the last picture is a house that would be so fun to own!!!
along with my favorite couple picture, this is in my tops of my favorite family picture. nolan isn't looking at the camera (he was fascinated by the american flag waving) but it's still a cute shot
this picture is so special! it's papa richard (rick, my dad) with nolan richard and papa randall (dathan's dad) with sean randall
this picture is equally as special, minus the matching names ;) it's memaw (my mom) and mimi (dathan's mom) with the boys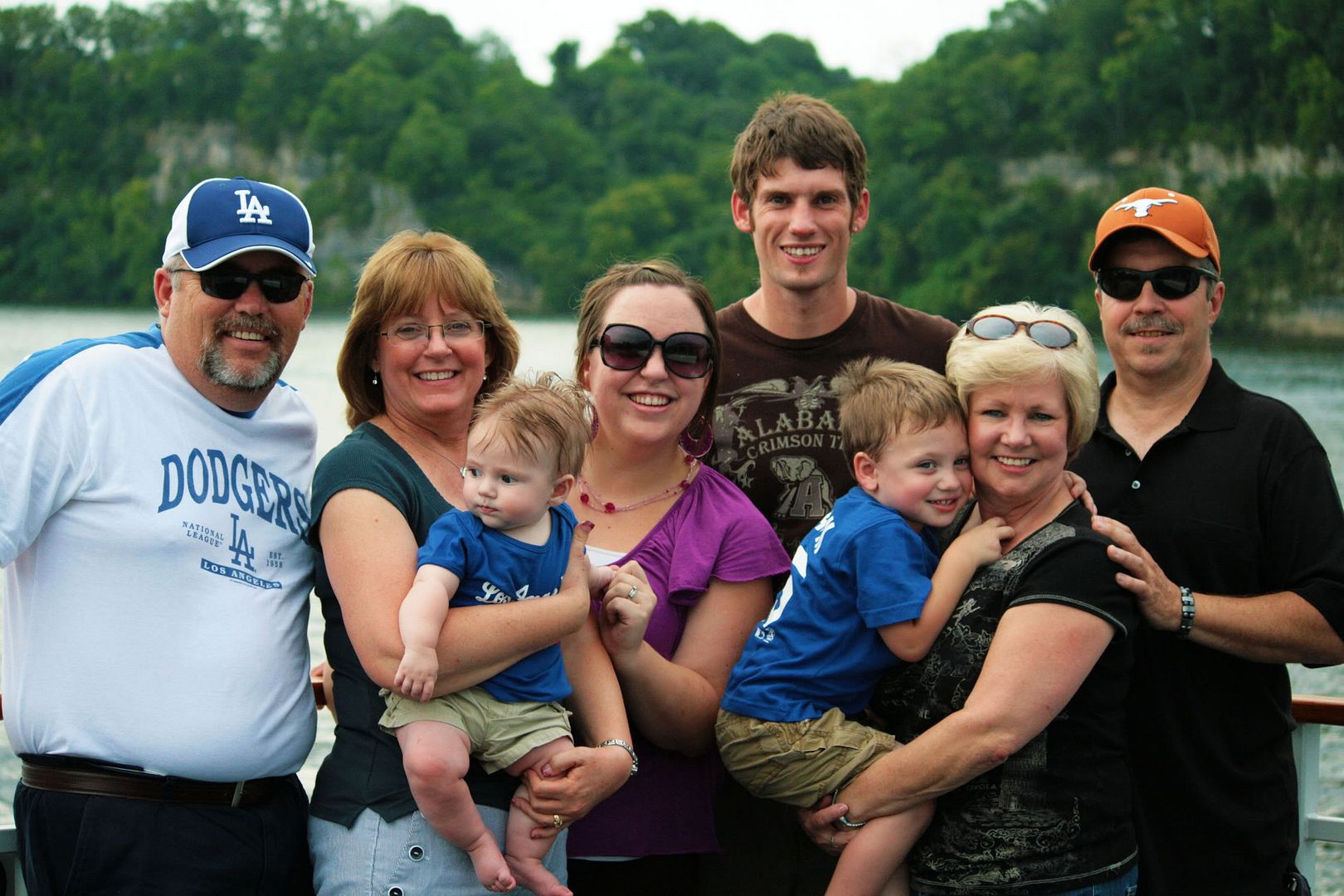 sean had so much fun! he ran around and loved enjoying the two levels of the boat. in this second picture he's plugging his ears because the thunder was loud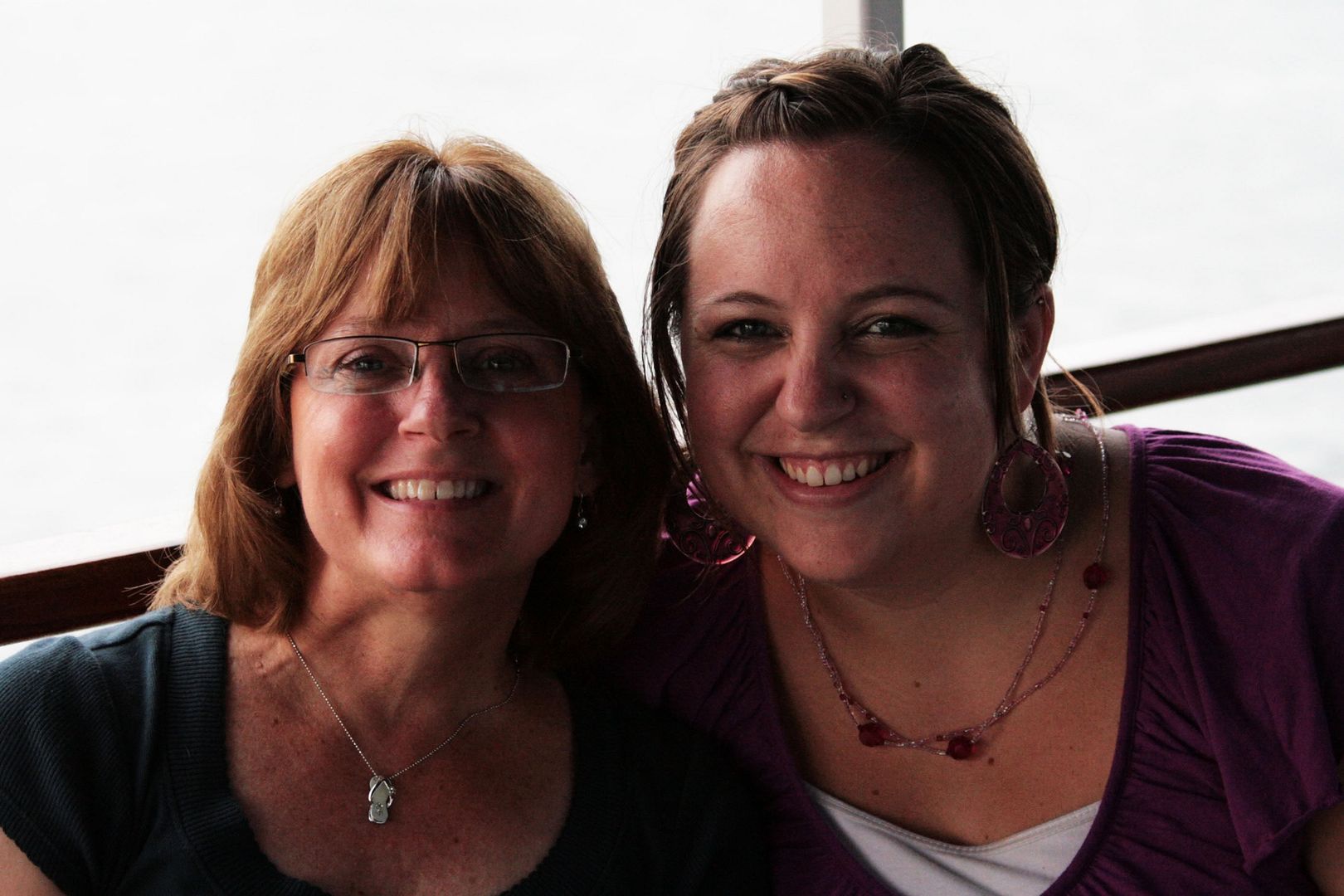 the reason there was thunder was because a storm decided to join us for the last half hour of our trip. it was actually really neat- we literally watched the storm work itself towards us until it hit. we tried to wait it out once the boat was docked but it was not letting up so we decided just go for it. we got soaked but had a blast!