easter was so REAL to me this year. i'm not sure why exactly it was, this year more then any other, but it was. as we sang the words to one of my favorite worship songs at church, the tears just streamed down my face-

"how many times have i broken Your heart? and still You forgive, if only i ask. and how many times have Your heard me pray, draw near to me? everything i need is You. my Beginning my Forever. everything i need is You."
no matter how many times we mess up, God is there to forgive. and He does, every time. it's so easy to think that He may stop as much as we as humans don't get it right. but that's not the case. that's why He sent His son to the cross. if there was a limit to His forgiveness then His son would've died in vain. so even when we break His heart, He's there to forgive.
thank you Lord! You truly are everything i need!
now for the fun part... pictures :) and i'll warn you now it's picture overload! the day before easter we had a fun family day of an easter egg hunt, playing baseball in the front yard, making cake balls (which i won't post the pictures yet because i will do a post later with the recipe) and coloring easter eggs. nolan was so excited he slept through pretty much all of these activities, so all these pics are of sean ;)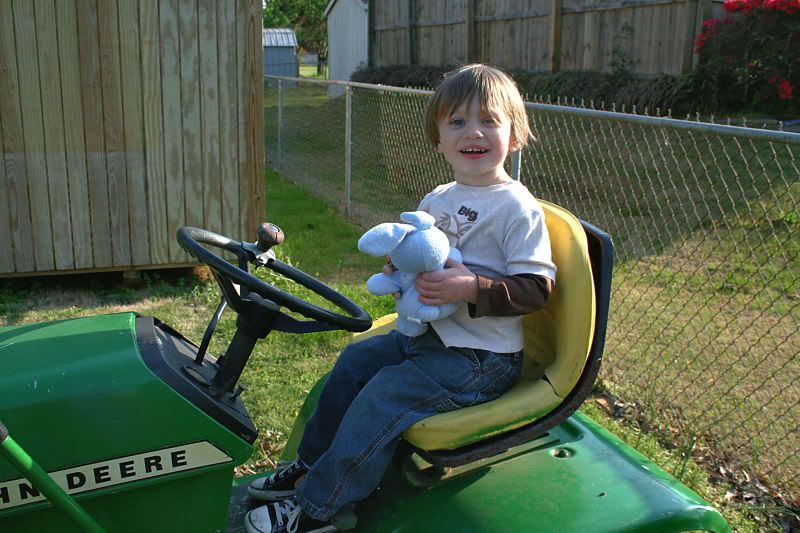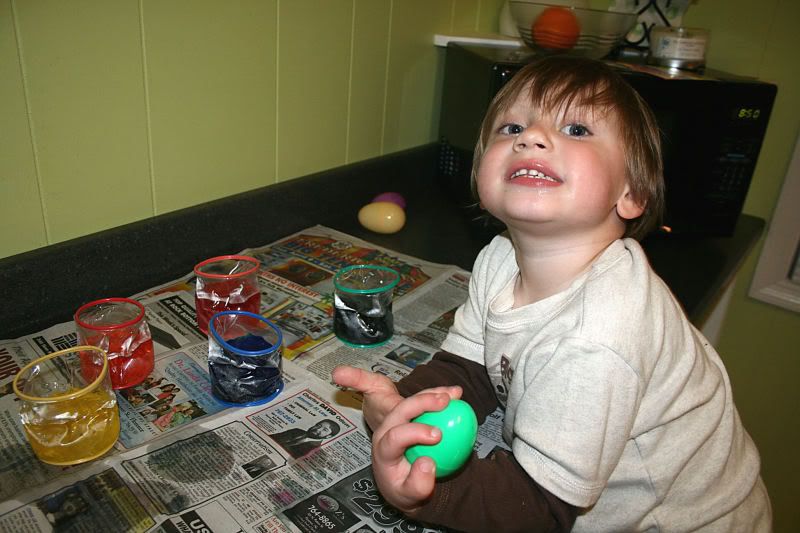 "what mom, you don't want me to put blue egg coloring all over your floor?"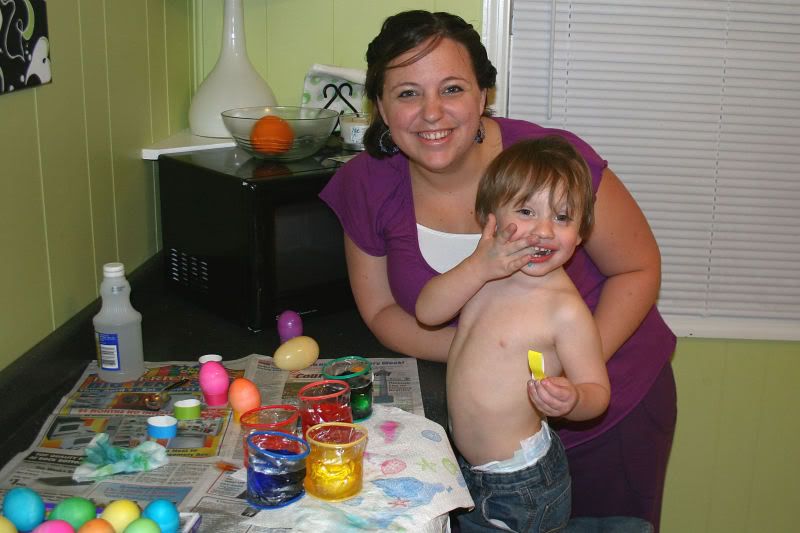 on easter sunday we got up and gave the boys their baskets, went to church, then out to dathan's family's house in the country. between a late lunch, naptime, and then rain, we didn't get to have an egg hunt that day so it was a good thing we did one the day before!
this picture cracks me up!