yesterday i did a mini photo shoot for nolan's 4 month pictures. i am so pleased with how a lot of them turned out. of course, i didn't even get 5 pictures taken before sean jumped in! ha! (of course when i want to take a picture of him he runs away) i actually LOVE how this one turned out! brother pictures make me happy :)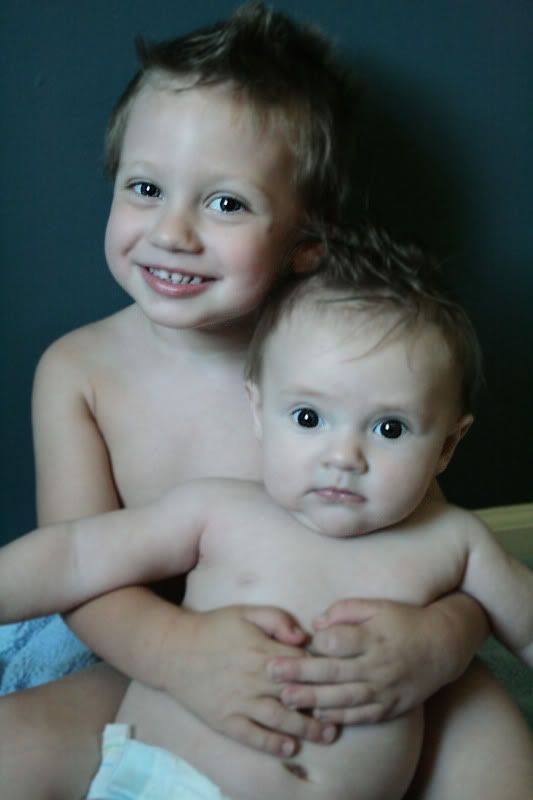 every month i take a picture of him w/ his disney bear so we can see how much he's grown compared to something. this picture cracks me up- he's attacking that bear!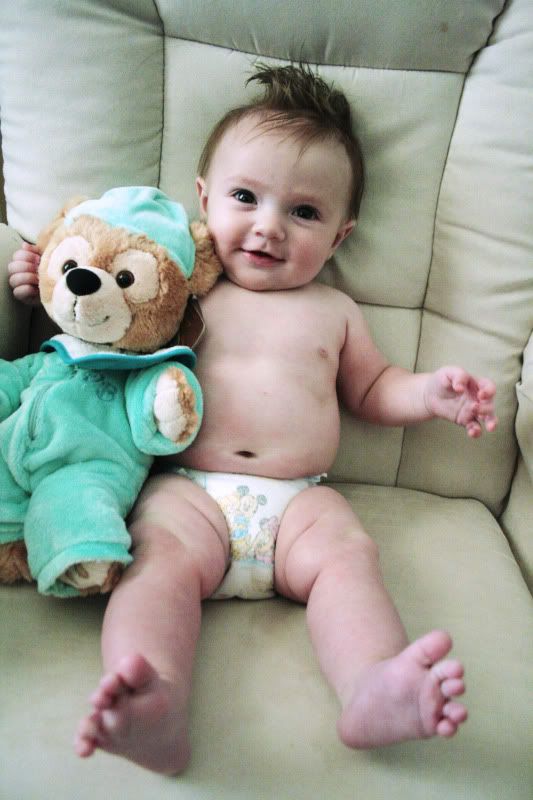 i love his sweet smile in this picture!

and i would have to say that this stage is one of my favorite infant stages- playing with their feet!