so i have had a pretty rough couple of days. dathan left on thursday for work, & i have been home alone with the boys. it really wouldn't have been so bad had sean not gotten very sick (constipation, fever, pain, etc). i took him to the dr and he has something-itis (the name was so long i can't remember it). he's got sores/blisters on his upper lip & in his mouth which are very painful & caused the fever & lack of appetite (the constipation was completely unrelated). we got about 2 hours of sleep friday night. two. the night before it was maybe 4. also while dathan has been gone our checking account messed up & i got a flat tire. it would be
so easy
for me to get down & write a "woe is me" post. but, after reading
this blog
, i was encouraged to refocus on the good things that are among us even when we're having rough days. so, here is what i'm thankful for:
*that dathan is gone for work. not that he's gone necessarily, but that he has work.
what a blessing
*that nolan slept for 8-9 hour stretches both nights that sean was having a rough time. what would i have done had they both been up all night?
what a blessing
.
*michelle, erin, & kaiti- 3 young women from church who have offered to keep me company. michelle the first 2 nights, erin last night, & kaiti the next 2 nights.
what blessings
.
*my mother in law who came over at 9:30 yesterday morning & watched the boys so that i could go back in my room and sleep. after i got up she went ahead & took sean home with her so that i could have a little break last night.
she's a
blessing.
*that besides being sick, the boys have been so well behaved (sean is the sweetest even when he's sick, he tries so hard to be happy), the house has been peaceful, & i somehow had time to clean the kitchen & living room.
i am b
l
essed
*the problem w/ our checking account was quickly fixed and we have money in our account to cover our needs.
we are blessed.
*a couple guys from church met me at the gas station and filled up my tires w/ air for me, and one of them offered to fix my tire sometime this evening.
i am so blessed
.
besides all this, today is mother's day. i am
so ble
ssed
to be a mommy. i really am. it has been a dream my whole life and although it is hard & rough at times, it's worth every sleepless night, every frustration, every tear (cried by both mother and child). to watch them grow & become amazing little people just warms my heart. when sean says "i love you soooooooooooo much" or nolan smiles & coos when he sees me just melts my heart. hearing sean sing along w/ worship songs then say "mommy, that's the Jesus song. it makes me happy," makes my heart overflow.
I AM SO
BLESSED
.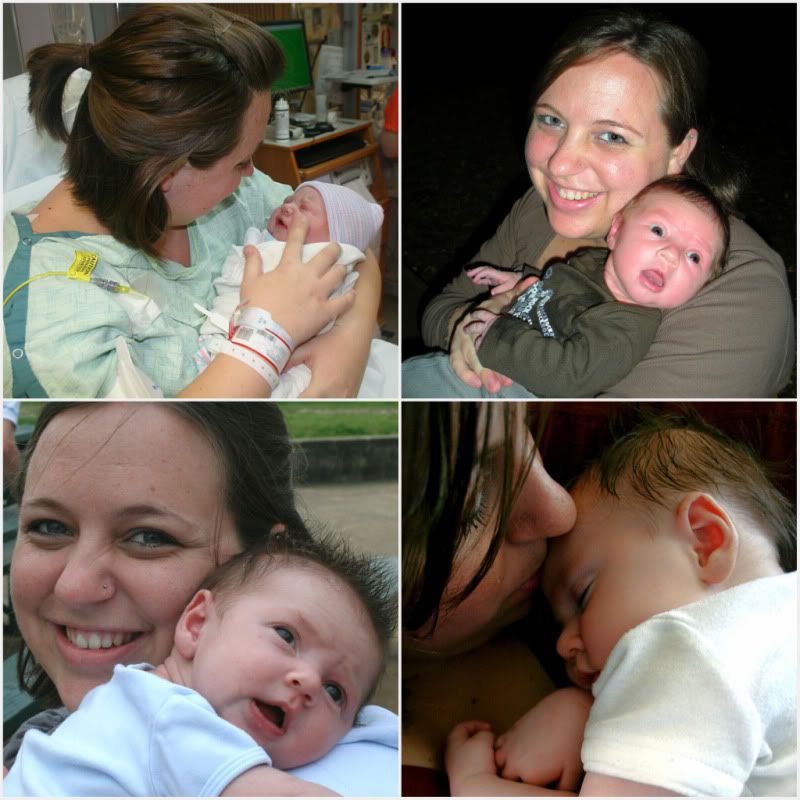 and to top all of that off, i am
blessed
with an amazing mom! yes, she may be over 2,000 miles away but that in no way makes her less a part of my life. she is so loving and giving. she has an amazing heart to just help others & give of herself. she is a strong woman of God who i've seen grow in her relationship with the Lord during my life. she's made sacrifices & worked so hard for me & my brothers (and husband, and sister in law, and my own children). she's one of my very best friends.
I AM SO BLESSED
.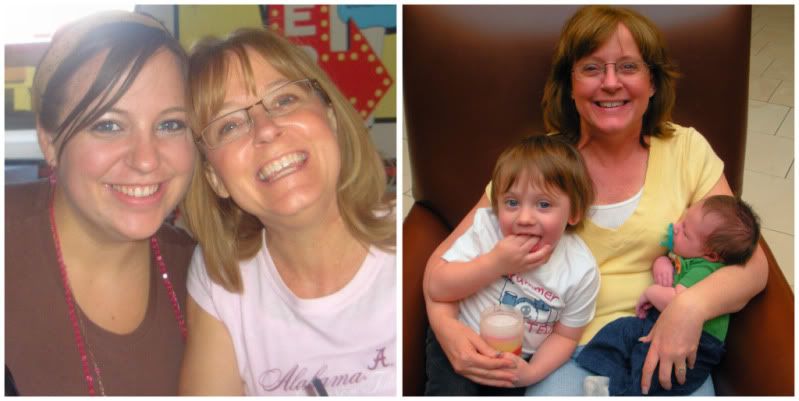 so, no matter what kind of day or week you've had i encourage you to stop & refocus. take a look around and before long you will also see how
you are blessed
!